So we've finished Episode II. They were both very excited and Lana is now a deep and abiding Yoda fan. Or should I say Super-Yoda?
Lana on Yoda's baddassery:
Yoda walks in and forces away Dooku's force-thrown object: "Yoda looks so tough!"
Yoda grabs his light saber: "This is awesome."
Yoda fights Dooku: "I don't even know how to say it, but all I can get out is That is Totally Awesome!!!!!"
Both Lana and Lois listed the Yoda-Dooku battle as their favorite part, followed closely by the wedding of Anakin and Padme.
During the end of the movie, we all shared in a special Valentine's Day meal, care of Papa John's.
Eat your heart out
Lois even took a picture of your favorite Geekling Rancher hard at work keeping the blog updated.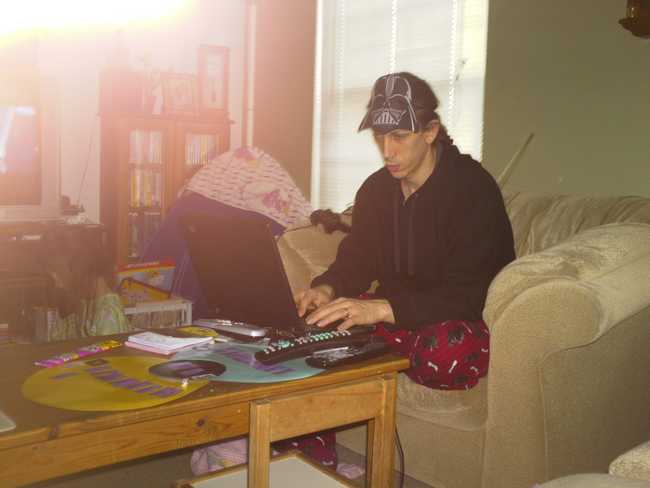 Geekling Rancher busily sharing this day with you.